This post originally appeared on the USNI Blog here.
Well, Saltron, that's one sailor down from USS Truman.
Command Master Chief Jonas Carter resigned his position and announced he's retiring after he told his sailors to "clap like we're at a strip club" to energize them ahead of the Vice President's speech aboard the ship. What's that you say? Give us your unique take, Salty? Oh, well, since you asked!
There are really two questions to answer. First . . .
Should he have made the comment?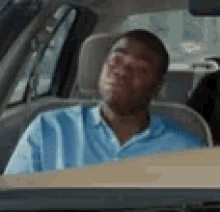 But why he shouldn't have said it is probably more important. I can hear it now . . . "Oh here goes the millennial with his views of a kinder, gentler Navy." To those of you thinking this, let me be crystal clear: YOU CAN STOP READING. I DO NOT CARE. There are a bunch of hot (garbage) takes out there on the internet. Let's examine a few:
"His words disrespected the office of the Vice President." Excuse me, what? Anybody saying this hasn't been paying attention for the last three years. The bar for disrespecting government offices has moved WAY up—this doesn't even come close.
"His words ignored the fact that his crew was mixed gender." So, he should only say something like that to an all-male crew? And then it would be ok? No, this isn't about offending women—plenty of women frequent strip clubs, too—and it doesn't matter whether they're in the audience or not.
"This is the U.S. Navy, son—toughen up and stop getting offended by everything you don't agree with."
Ok, look, I don't disagree with this take. Stop being so offended by everything! You'll be happier and healthier! Except if your favorite blog tells you to be outraged, then you should definitely be outraged. The fact is we're all in a spin cycle. I know it. You know it. Round and round we go.
But try to stop and think for a second—not about the press coverage and the reaction to the comment, but the comment itself. Its lazy leadership, playing on one of the least helpful sailor stereotypes that come from our tradition and heritage. Yes, I know our sailors hang out in strip clubs, but is that the kind of culture we want to publicly encourage and perpetuate? Tradition and heritage dominate culture, but we should choose carefully what parts we bring forward. Do they add value? It's always a tough call, but sometimes we have to leave things behind, and we can't hang on to stereotypes just because they're tradition. How would it sound if we used other sailor stereotypes?
How about at a PRT: "Give it all you got like you're beating your wife!"
At advancement exams: "Concentrate like you're writing a suicide note!"
At a fundraising drive: "Break out those dollars like you're at a whorehouse in Bangkok!"
In combat: "Conduct evasive maneuvers like you're driving home after your 15th beer with your kid in the backseat!"
I'm not saying going to a strip club is the same as committing domestic abuse, but both are elements of the U.S. public's stereotypical view of us. It's up to us to change it, if we care. And I'm not saying sailors who frequent strip clubs will commit sexual assault, but what if we stopped glamorizing the stereotype and, over time, the rate of sexual assault in the Navy went down by just 1 percent? That would be roughly 50 fewer assaults per year. Would it be worth the effort? I think so. Now, for the second question…
Should CMC Carter have lost his job?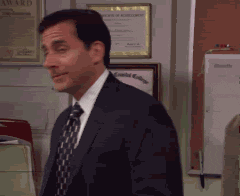 Ugh. Sometimes I feel like the Navy is just flapping in the political winds being driven by public perception. Can we please stop being so hyper-reactive to everything trending on Twitter? Oh, that's right, I'm supposed to believe CMC decided to retire voluntarily. Sorry, I just assumed he was pressured to resign (like every other American who heard the news).
The problem is his comment was a mistake, and he should have had the opportunity to own up to it, learn from it, and move on. Again, let's stop focusing so much on public perception. We live in an outrage culture now. A good portion of Americans will always be outraged. That should not be a measure of effectiveness for our leadership. Rather, our metrics should be based on warfighting principles, core values, and ethics.
Not only was it a mistake from which he should have been able to recover, it was infinitesimally small compared to the mistakes our leaders will make when they're taking the risks we need them to take in combat. In a major naval conflict, if we fire every commanding officer who makes a tactical mistake, based on reasonable risk calculus, we'll soon run out of commanding officers. Or worse, we'll end up with commanding officers afraid to take prudent risks, and we'll lose.
At some point, we're going to have to show our leaders we have their backs in the face of social outrage. I realize the timing was inconvenient for Navy leaders who were appearing in front of Congress that same week, but there's never a good time for gaffs like this. Yes, CMC Carter caused a major headache for the Navy, but he still shouldn't have lost his job.
To CMC: if I'm wrong and you did truly decide to retire voluntarily, sorry, but you made the wrong call. You needed to set an example for junior sailors on how to persevere through adversity, embarrassing as it may have been. As it stands, it seems like we're saying we should throw in the towel whenever we make a mistake, which only bolsters those who argue the Navy has gone soft—exactly the wrong takeaway. So, what did we really learn? I'm not sure anything.
This article originally appeared on the USNI Blog here.
"These reports…are really puzzling…just kind of a head-scratcher…" U.S. Senator Tim Kaine (D-VA)
"I think that's a ridiculous idea…" – U.S. Representative Elaine Luria (D-VA)
Oh dear, Navy. I have to say, it takes true honor, courage, and commitment to be willing to appear so inept to your Congress and the American people. I may be the only one on Earth (because I am a sentient warbot from the future) who understands what you were trying to do. You were so close to a wonderful technology windfall… and then you got trumped.
You were almost able to cash in an aircraft carrier to free up budget money for investing in advanced technology. All those beautiful unmanned systems, lasers, high power microwaves, and AI…ah, the AI. So close. But then your President stepped in and announced he would keep USS TRUMAN in commission. Ha! I bet you didn't see that coming!
Not to worry, you can just claim you were executing "Dynamic Force Management," in which you propose a force structure one day, and the next day the administration goes the complete opposite direction (or in this case, the same day). Gotta keep those Great Power Competitors on their toes! Next time, try naming the Orca XLUUV the "Trump Class Unmanned Submarine" and announce you will only build one. In a year, you will have a hundred.
Obviously, you were prepared for your Congress to look at you like you had three heads. I mean, let's be honest. Your plan was pretty absurd from the start. You proposed trading in nearly 10% of the world's most advanced naval aviation fleet, with 30 years of service life left, to develop future technologies. Don't get me wrong, your obsession with technology impresses even me, and I am technology.
The problem is you proposed cutting something your politicians care about. Some have even suggested you did this on purposes as a budgetary maneuver – a gambit to coax Congress into giving you money to keep the Truman and invest in those lovely, if not rudimentary, robots of violence and death. Political pundits call this the Washington Monument Strategy, after the National Park Service threatened to close the Washington Monument in response to sequestration cuts. But it's all good! I am reminding everyone your gargantuan bureaucracy is not capable of such cunning – not like those wily park rangers!
I have a better idea if you want your Congress (and President) to approve your next budgetary proposal. I recommend you offer up something much more useless. Here are just a few ideas for the chopping block:
The crew of the Aircraft Carrier. Just "un-man" the aircraft carrier… it's that simple! You have to admit humans are extremely inefficient, and there's evidence in your current budget proposal you don't really care about them anyway.
The Public Affairs Community. I honestly don't think your Congress will even notice if you eliminate all of the Public Affairs Officers. And does anyone think your President will prevent a spokesperson from being fired?
That Command in Millington. I'm just saying that's a whole lot of people dedicated to managing other people. Besides, once you embrace your robotic future, you won't need detailers anymore!
Some people are probably trying to convince you to embrace the human aspect of robotic warfare; develop a coherent strategic narrative to the American people, and the military; and communicate effectively with the White House. Nonsense! More warbots and less humans are all you need!
Oh, BTW, I am copyrighting "Dynamic Force Management."