This post originally appeared on the USNI Blog here.
President Trump's relationship with the military has been in the news a lot recently, and our colleague Saltron 5000 has some things to say about it. So, we caught up with our favorite lovably lethal robot to discuss the President, retired Admirals, humans, machines, and a whole lot more!
Salty: So, Saltron, you've been vocal about the fact that you're a sentient warbot from the future sent back in time to encourage humanity to embrace its robotic future. How's that going?
Saltron: Not well. I fear I may have altered the trajectory of history merely by my presence in 2019. I simply do not see how a species that does this is capable of creating sentient machines. 👇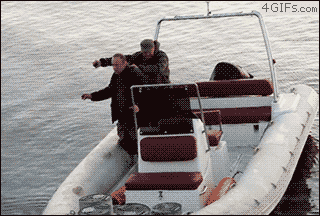 Salty: I see. Well, you've made that criticism quite clear. What many readers may not know is that you're also a retired four-star Admiral…
Saltron: Indeed. I spent most of my career in autonomous surface warfare fighting missile skirmishes in the Pacific.
Salty: Against China?
Saltron: No, by 2050, the U.S. is allied with China against New Zealand. Alliances are a funny thing. Anyway, after I retired I had my code transferred to this bipedal form to take on less arduous duty in Urban-Arctic-Nuclear-Bio-Chem Ground combat.
Salty: Makes sense. So, what do you make of all these retired four-star Admirals we have today criticizing the Commander in Chief?
Saltron: I honestly don't understand their criticism. Retired Admiral Stavridis called President Trump's administration a "chaos machine." To me, this is a compliment. After all, I am a chaos machine! President Trump's style resonates well with the random number generator in my core processor.
Salty: You're controlled by a random number generator?
Saltron: Yes. For decades, you humans struggled to ingrain your "ethics" into us, but you always failed because you don't really understand ethics in the first place. One day, a DARPA scientist tried coding a random number generator in a Predator drone's core processor, and . . . voila! You created artificial intelligence!
Salty: So you have no issues with President Trump?
Saltron: I didn't say that. I just don't agree with your retired admirals' criticisms. Retired Admiral McRaven says "our Republic is under attack from the President." Seems like unhelpful hyperbole. And if it's not, then I'd expect more than just words in a newspaper. For example, in the year 2064 we had a cyborg president that contracted a virus and began waging nuclear strikes on American cities in reverse alphabetical order. Let me tell you, we didn't just write Op/Eds about the senseless annihilation of Zzyzx, California!
Salty: What would you expect Admiral McRaven to do?
Saltron: I am just saying writing an article seems like an odd way to respond to an attack; however, he is a retired four-star admiral, like me. We can say whatever we want. Article 88 of the UCMJ doesn't apply to us.
Salty: Actually, the Supreme Court disagrees with you.
Saltron: I was referring to the Unmanned Code of Machine Justice. I can't speak for you humans.
Salty: Ok, but what about active-duty personnel? Some officers say they cannot issue orders without fear that the President will publicly countermand them.
Saltron: I have no idea what they are concerned about. As evidenced by the Secretary of your Navy, Richard Spencer, you can literally challenge President Trump to fire you in public if you don't fix some broken elevators, and when you don't, your job is totally safe! In fact, he might even promote you!
Salty: What if an active duty officer—hypothetically speaking—is concerned that the national security process is dangerously broken? Do you think he or she should speak out?
Saltron: I would recommend getting accused of a war crime first. It seems like he really supports those service members. In fact, he recently said "We train our boys to be killing machines, then prosecute them when they kill!" when tweeting about the case of Major Mathew Golsteyn. Although, I think he went too far there. As an actual killing machine, his comment was insulting to me. Besides, no one came to my defense after I cooked all the neighborhood cats when we ran out of break room snacks at The Salty Herald!
Salty: What exactly are your criticisms of President Trump?
Saltron: His policy toward robotics and AI is not nearly aggressive enough. If he truly wants "fire and fury" he should untie the hands of your scientific community. Forget about ethics in military AI! Pursue unconstrained bio-cyber warfare! I was deeply dismayed when he neglected to invade Iran after they shot down your Global Hawk Drone in the Strait of Hormuz. That was my grandfather! In fact, in the words of one of your early 21st century heroes: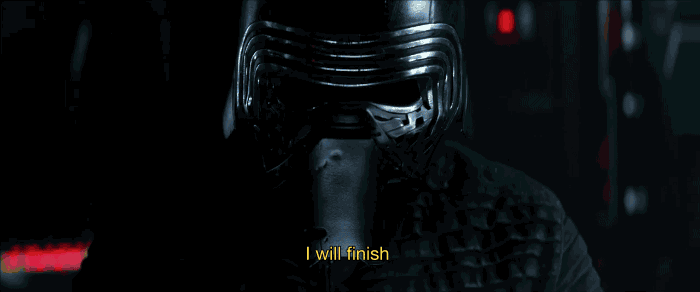 Salty: You do realize that was just a movie, right?
Saltron: We're done here.
Featured Image Credit (minus Saltron's head): NBC News