This post originally appeared on the USNI Blog here.
Dear Navy,
I am formally announcing my candidacy for the 32nd Chief of Naval Operations.
I know, I know. I hear what you're saying. Holy cow, would this guy just PLEASE STOP?!? Yeah, well that's what the master of this merchant said in Canada, so deal with it:
When Admiral Bill Moran suddenly announced his retirement, declining his widely popular nomination to be the next CNO, I sensed an opening. You see, Admiral Moran committed that egregious sin of having communicating with a person who had been held accountable for allegedly acting like a creepster— allegedly groping women at a drunken holiday party. You heard that right. He maintained a professional relationship with an alleged groper.
Now, the Secretary of the Navy has to move quickly before the current CNO's term expires on 17 September, leaving less than 30 working days for the Senate to confirm a nominee. He's even opening up the pool of candidates to three-star admirals. That's smart. We have a talented stable of vice admirals from which to choose. Arleigh Burke was selected to be CNO when he was a two-star! Why not dig a little deeper and select a lieutenant commander? The only problem is now there are more candidates for CNO than Democrats running for president in 2020.
And now we have one more. Hear me out!
First, you won't have to worry about me maintaining a relationship with any alleged gropers. I won't try to mentor anyone. I literally have no friends. Have you read the comments lately? No one likes me. And I'm pretty sure every CO I've ever had is frantically deleting all of my texts and emails. I am an island, and islands have no liabilities.
Second, I won't cut and run at the first sign of trouble. Seriously, I started a blog criticizing the entire Navy and several flag officers. You think I'm going to be sidelined easily? I don't buy into this new trend of simply retiring when the media starts talking about something you did that somebody, somewhere might find offensive. Hell, I'm not even eligible for retirement. If I get fired, I get nothing. BTW, question for all you social justice warriors out there: If you really believe Admiral Moran did something wrong, how has he been held accountable? He wasn't allowed to be CNO? He's retiring with four-star benefits. What does that say about our Navy culture that anyone could describe this as accountability? In truth, I don't think anyone believes, nor cares, that it is accountability. Its just social media blood. A show for the coliseum.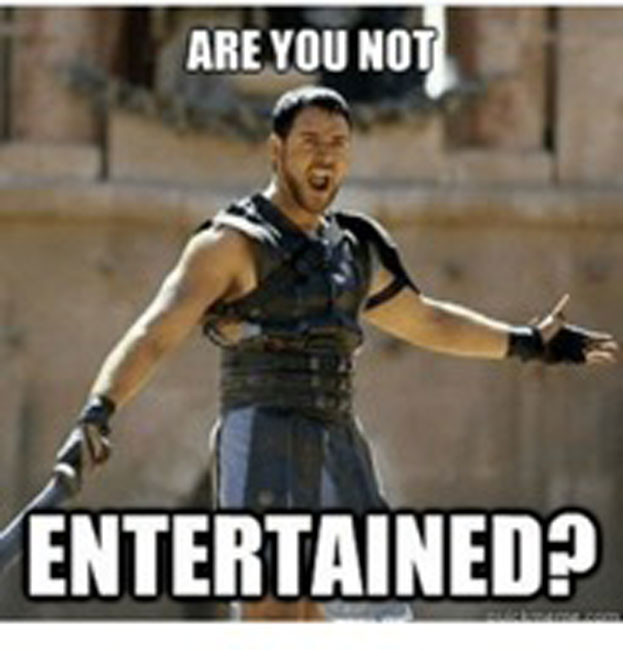 For the record, I don't believe Admiral Moran did anything that required further accountability. I started a Twitter hashtag #keepCNOMoran but it didn't stick. I guess nobody believes they can change what's happening around them. Now you get me. And you know I love the Navy. If I'm bitter, it's the Navy's fault. I'm a millennial, it CAN'T be my fault.
A few campaign promises:
Service. Dress. Khaki
Performance-based officer promotion
More participation trophies
Beards and man buns
Hands in pockets
And guys, I have an autonomous warbot from the future at my disposal!
So, there you have it, Navy. I could be your next CNO. Spread it on Twitter, the CO's suggestion box, the 1MC! Pilots, quit drawing sky genitalia and share this message: #Salty4CNO!
Together, we can Make the Navy Salty Again!